INDUSTRIAL // DESIGN-BUILD
Building Hennig's future by expanding their global headquarters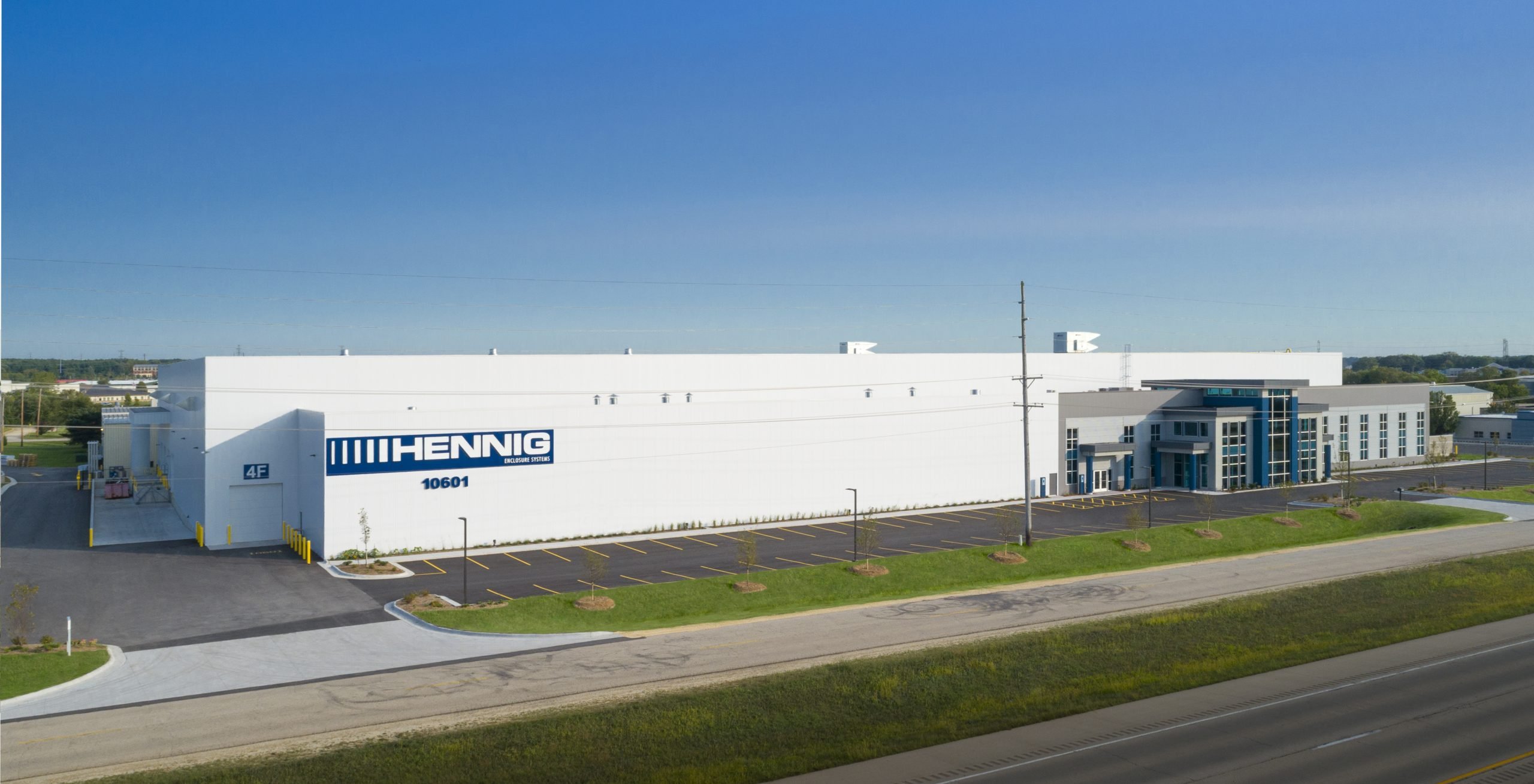 Our relationship with Hennig began almost 40 years ago, and throughout the last several decades, we've helped them with more than 20 projects of varying scope and size. So, when they decided to embark on their latest project, they knew who to call.
Expanding global headquarters leads to state-of-the-art facility
Looking to expand their global HQ in Machesney Park, IL, Hennig approached us to construct their new $17 million 125,000 square-foot state-of-the-art facility.
Housing packaging operations for back-up power generators, this new facility needed just the right logistics for power, 285 tons of crane capacity, ample outdoor storage, and a two-story office space. We covered every last detail to ensure Hennig received the right amount of space for all they need now and in the future.
We helped Hennig secure the property and land next door several years ago when they started planning for this project. We also facilitated economic development incentives. With our guidance, Hennig was well positioned and well prepared when the time came to kick off their exciting, new expansion.
The budget, floor plan, and schedule are all critical aspects that drive this project forward. We met their needs without wasting time or resources.
READY TO BUILD YOUR FUTURE?
CONTACT US, TODAY!