With so many moving parts to a project, it's critical that the process is managed smoothly. That's where we come in.
"I choose to partner exclusively with Cord Construction for many reasons, including quality, a commitment to the timeline and customer service. My project manager is available to me at all times and works very closely with us. One item in particular that I have found most helpful is the project manager's willingness to personally help me understand something about the construction process. He takes the time to speak to me in 'layman's' terms, giving me the ability to make an intelligent decision."
– Pam Olson, PCI, Anderson Packaging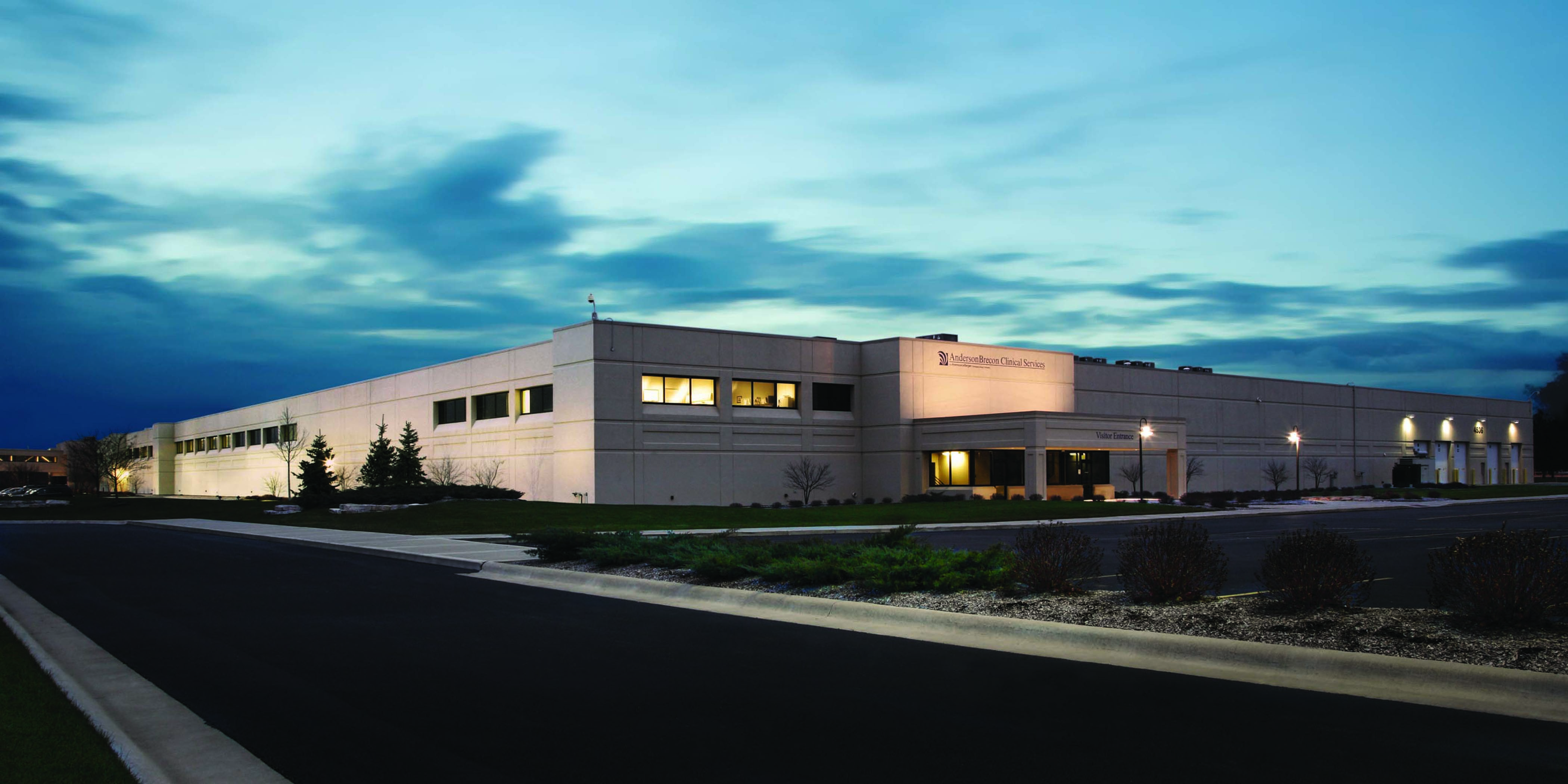 We're ready to build your future
We exceed your expectations by managing every project detail.
New construction and remodeling projects have many moving pieces. Finding a partner who can manage the process and determine outcomes from the design choices you make is key to getting the results you want.
Building relationships through a process that makes sense
Since the beginning, our Construction Management Model (CM) has made the difference in keeping projects on budget and on schedule. On budget and on schedule is what you should expect and  receive. The Cord advantage is that our CM services allow for a shortened construction cycle, more teamwork, and less conflict. As your construction manager, we work as your agent, coordinating the project and its subcontractors. We provide leadership and know-how from the beginning of the project to end. We know our process works because our clients return time and again. In fact, at least 75 percent of our total annual volume comes from previous clients or referrals, which demonstrates our firm's dedication to client satisfaction and our experience with construction management projects.
Our experience is your advantage
We employ highly competent professionals with many years of CM experience, all of whom understand the complexities of the construction process. Their continued exposure to various types of projects has helped us develop diverse expertise in all types of construction management services, such as:
Advice on cost and timeline impact of design and construction decisions
Scheduling, including phased construction and overlapping design and construction phases
Budgeting & cost control
Trade contracts & subcontractor management
Purchasing and procurement, including long lead time items
Bid organization
Our CM services can be provided either as part of a Guaranteed Maximum Price agreement or through a Cost Plus Fee arrangement.

INDUSTRIAL // DESIGN & BUILD
Providing full-service design-build solutions that connect an organization's warehousing, distribution and sales facilities  
PROFESSIONAL // DESIGN-BUILDWhen CoyleKiley Insurance moved into its new office location, it's first priority was to remodel the exterior and main floor. This type of project wasn't new to the Cord Team; in fact, neither was the building. Originally built...
read more

RETAIL // DESIGN & BUILD
After a successful manufacturing project, an opportunity to manage restaurant construction 
Running a business takes hard work, dedication and the ability to adapt with changing environments. Along the way, successful companies are able to grow by cultivating strong relationships and delivering work that exceeds expectations. That may be why many of our early projects were for clients we work with to this day; here are some of the projects that have stood out for us over the years.
The 1980s
In the mid 80s, we began working with Capron Manufacturing, a third-generation, family owned, metal finishing business. This first project has led to multiple projects to this day.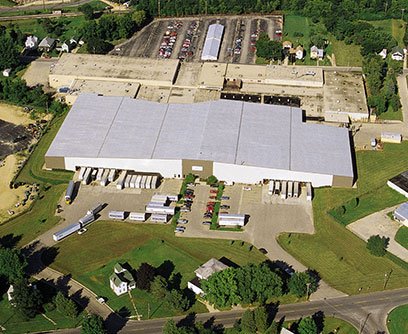 Newell
In 1988, we were still a small construction firm when we were awarded a huge project with Newell. No one was doing buildings this size, and Newell trusted us with their future: to build their 150,000 square-foot addition.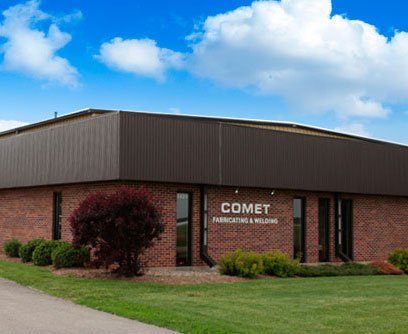 Comet Fabricating & Welding
As the 80s came to a close, we partnered with Comet Fabricating & Welding, a company we continue to partner with today. Our first project with Comet, an 11,000 square-foot shop addition, has led to ongoing work through the years and a valued partnership built on trust.

The 1990s
When you take on a building project for a client, you are entrusted with more than constructing a new facility, you're entrusted with their brand. In 1990, Thrall Distribution looked to us to build a new office and manufacturing center for their plumbing supply business. It was the first of many projects we've completed for Thrall throughout the Midwest.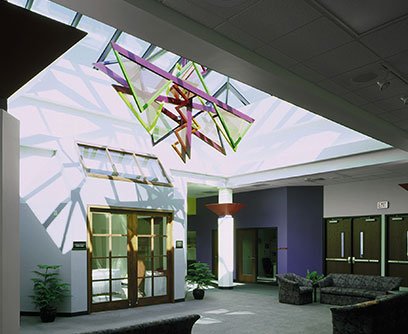 Highland Community College
As we grew, so, too, did our capabilities. Our first large public project was for a new student center at Highland Community College. This was the first of numerous municipal projects we have taken on over the years.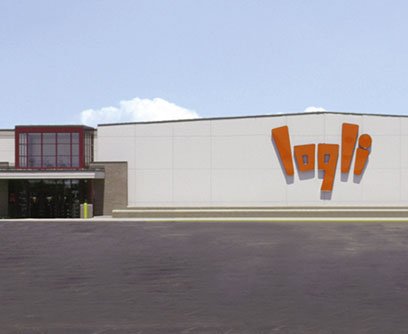 Schnucks Supermarket 
(formerly Logli)
In the early 90s, Rockford's retail landscape looked very different. What is now the hub of shopping for the community was land waiting to be developed. We took on the project of building what was at that time the largest supermarket in Illinois, and helped shape Rockford's retail boom.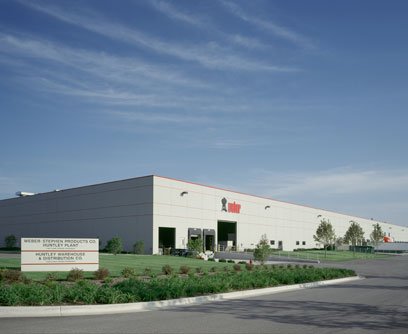 Weber Stephen Products
Our first project with Weber was the largest job we had ever done at that time. The 306,000 square-foot building project, a new office and manufacturing center in Huntley, IL, was the beginning of a relationship that continues today.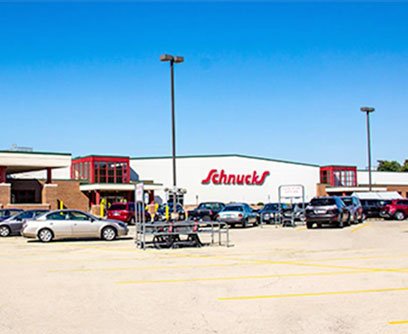 Schnucks Supermarket 
After a successful project with the supermarket in Rockford, Logli (now Schnucks) enlisted us to help them grow their footprint in the marketplace with a new store in Loves Park, IL.
The 2000s
A new century brought the start of a new relationship with Rockford Industrial Welding (now AIRGAS). As their company has grown and evolved, we have continued to enjoy a strong partnership with them, building several facilities in Northern Illinois and Southern Wisconsin.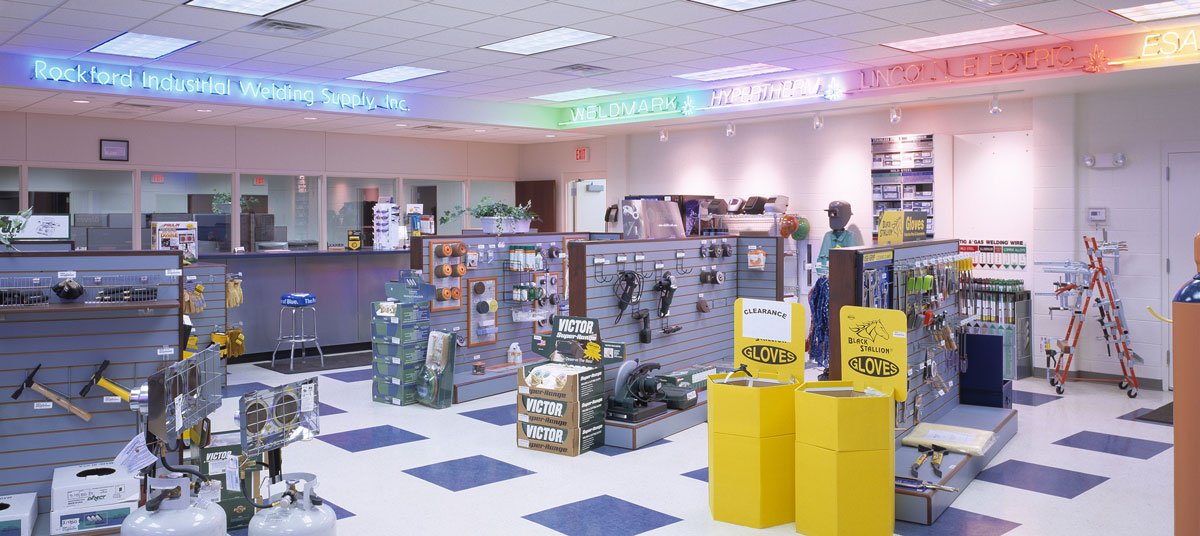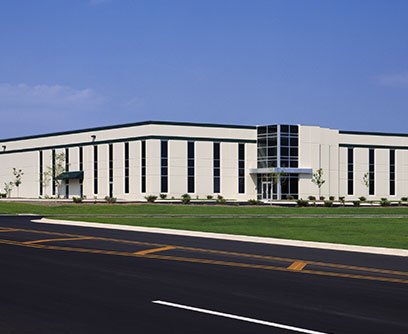 Columbia Pipe & Supply
Our first project with Columbia Pipe & Supply was a significant one: a pre-cast concrete warehouse and office building. By finding design-build solutions to meet their unique needs, we were able to help Columbia strengthen their overall operations.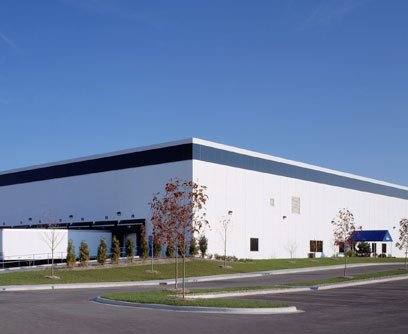 Ideal Industries
In 2002, we began a partnership Ideal Industries when they tasked us to build a factory warehouse and distribution center in Sycamore, IL. We are proud of the relationship we have built with Ideal over the years, and the role we played in their company's growth. Read our case study.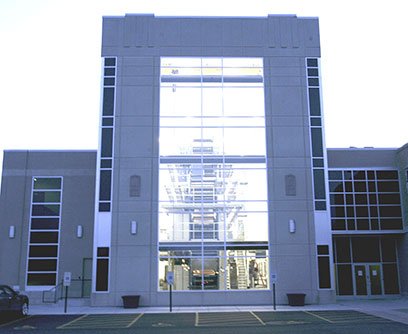 Rockford Register Star
The level of complication for The Rockford Register Star's press room addition was high. Not only was it technically challenging, the coordination required to keep the project on track and their existing operations running was significant.  In the end, it was a project we are extremely proud of and pleased to have as part of our portfolio.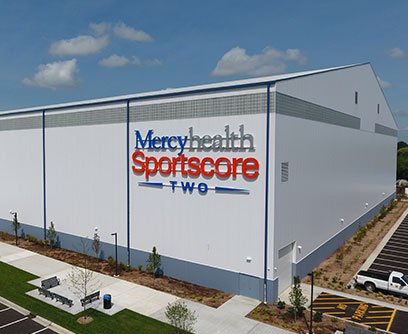 Mega Sports Center
As its name suggests, the Mega Sport Center for the Rockford Park District, was a mega project. Completed in 2017, the structure is so large that six soccer games or four softball games can be played simultaneously under its roof.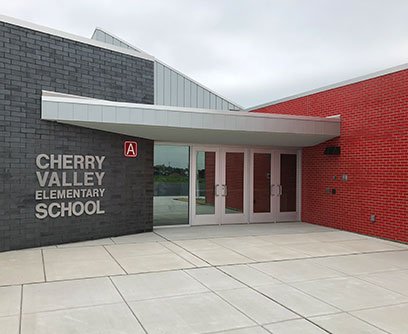 Cherry Valley Elementary School
The opportunity to be a part of building a new elementary school - the school district's first new building in 25 years, was one we were excited of which to be a part. Students at the school are in an environment designed for optimal learning, and we could not be prouder to have played a role.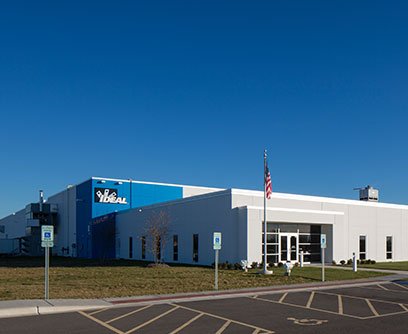 Ideal Industries
Our longtime relationship continued with Ideal as we partnered with them to build a new facility in Sycamore. It's a testament to our philosophy of building trust and strengthening relationships through solid work, open communication and passion for what we do.